Hello lovelies!
How're you all? I've been thinking a lot about my Sunday Round Ups and have decided I'm going to be making a few changes. First of all I'm just going to be mentioning the main things I've been up to every week rather than boring you senseless with details on what I do every.single.day. Also, I want to use these posts to take the opportunity to share with you some of my favourite posts and videos I've found recently. Any other suggestions are of course more than welcome!
What I've been up to:
Becca and me smiling for obligatory tourist-y photos :')
My mate Becca fancied a bit of a trip on Tuesday so I, Myself and Roz ended up going to Durham which was lovely. The sun was gorgeous so we had a walk along the river, and then we found our way to my favourite Chinese restaurant in Durham the
Fat Buddha
. I can't recommend it enough, especially the lunch menu which is well priced. The interior is lovely and it's right in the centre of town next to the river so the view is pretty too.
The river at Durham - so pretty!
Becca & Roz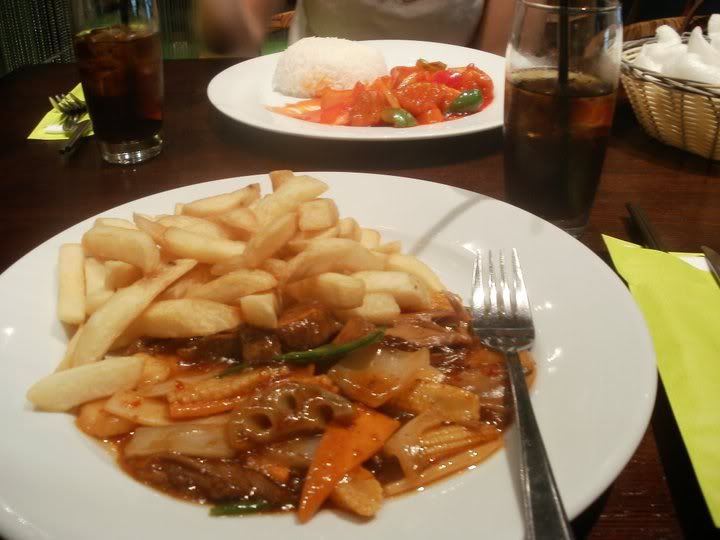 My meal
For the rest of the week as I awaited my results from Semester 2 at University (I study English and History) I took photos of the many things I'm planning to sell in an attempt to downsize. So far a total fail as I just keep buying more things! Last semester my grades were terrible as I got 39 (Fail), 43 and 46. I didn't expect anything else considering all the work I handed in was half finished and I didn't even reference them. Anyway this semester I got 56, 63 and 65 which is obviously a lot better! I'm not sure but I may be resitting either one of the modules from the first semester, or I may be dropping to a part time degree whilst I resit semester one. Another option is to leave my grades and appeal for them to get struck off if I keep doing well, although that's the most risky as I could get rejected! What would you do? I'd seriously appreciate your advice!
Videos/Posts of the week:
- I've really been into blog sales recently - such a good way to get bargains! My favourite at the moment is
Emma's
, I really recommend her as she posts items straight away and the prices are low!
- One of my favourite bloggers Beth is back and I'm loving her style at the moment. Check out my favourite looks
here
.
- Finally for videos I've been really liking,
MaxineCassidyVlogs
who I recently met at the
Newcastle Bloggers Meetup.
Next Week
I'm in Spain so I might not have a chance to blog! I'm really looking forward to it, just not the flying which I'm really scared of! Wish me luck :)
Em xx